Thanks for joining me today for Consciously Designing Change in Our New Virtual Reality
I hope you found today's masterclass helpful. Virtually implementing Conscious Process Design can expand our contribution by naming and providing guidance to fill in many gaps that inhibit change with leaders, sponsors, stakeholders, and project teams.
Please see the related resources I've curated for you below to continue your learning on this topic.
If you're ready to advance your change leadership skills to the next level and would like to learn how to implement Conscious Process Design and all ten of the best practice strategies for transformational change, consider enrolling in our upcoming online course: Leading Transformational Change: 10 Strategies for Achieving Breakthrough.
Use the coupon code: MASTERCLASS to receive 15% off ($517) the regular tuition as our thank you for being an ACMP member. Expires February 18, 2021
Graduates of this program receive 54 hours of Professional Development Units towards their ACMP CCMP credentials.
This free self-paced course introduces you to how to achieve breakthrough results in yourself, your organization and / or community.
You'll learn what breakthrough is, why transformation is required to achieve it, and how to develop the necessary transformational leadership skills through Conscious Change Leadership. By the end of this course you'll better understand this profound new way of thinking about, framing and addressing human performance and organization transformation.
Download a zip file with a copy of today's presentation and handouts.
Please complete the form to access your materials.
INSTRUCTOR: Dr. Linda Ackerman Anderson
This online instructor-led program will enable you to deliver desired results from the complex change initiatives you lead or consult to. It supports corporate leaders, community leaders, activists, and all varieties of change consultants. 
You'll finish this course knowing the most important next steps to take for your transformational change effort to succeed.
BUILDING CHANGE CAPABILITY
Leading Change as a Strategic Discipline
Strong change capability is vital to organizational success. The evidence is clear that we need to be better at leading and delivering on change. This white paper explores how to build your organization's change capability through leading change as a strategic organizational discipline.
THE TEN KEY STRATEGIES
for Leading Transformation Successfully
These transformation strategies are cutting-edge and proven to ensure full adoption and sustainment of desired results.They were cultivated through 40 years of observing and supporting large-scale change and transformation in Fortune 500, government, global NGOs and public service organizations.
AWAKE AT THE WHEEL
Going Beyond Change Management to Conscious Change Leadership
Discover what you need to become a successful executive change leader, and why change management is insufficient to support transformational change.This eBooks explores the skills and methods necessary to achieve breakthrough in business results, culture and leadership in all your complex organizational change efforts.
THE CHANGE LEADER'S ROADMAP
How to Nagvigate the Complexities of Your Transformation
How do you design and implement a major organization transformation so that you actually achieve results? Is there a roadmap to follow? Yes, there is.This eBooks explores the 9-phases of The Change Leader's Roadmap Methodology that has been proven to reduce the cost of your change initiatives and support adoption and sustained business results.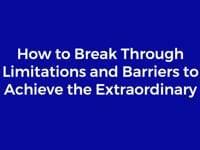 How to Break Through Limitations and Barriers to Achieve the Extraordinary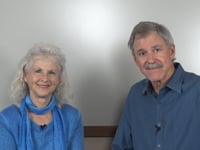 How You Can Achieve Breakthrough Results through Transformation​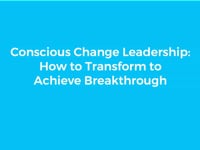 How to Transform to Achieve Breakthrough
FROM THE BREAKTHROUGH BLOG
Subscribe to the Breakthrough Blog